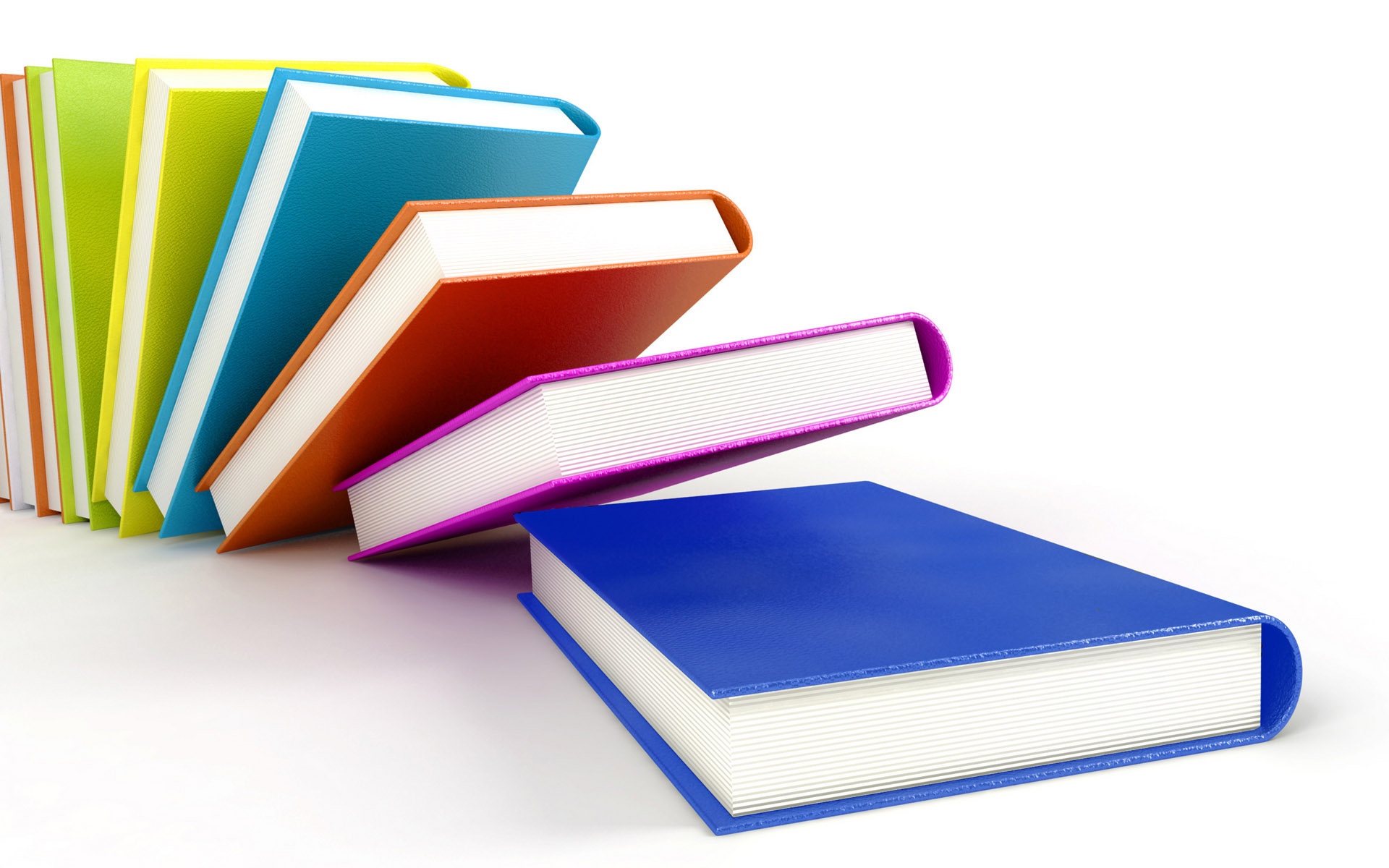 Parents of children with special needs will naturally want to read every book the hits the shelves about their child's specific need, but who has the time for that?
<!- mfunc feat_school ->
Featured Programs:
Sponsored School(s)
<!- /mfunc feat_school ->
Here is a list of good reference and resource books for parents, siblings and special-needs children:
Attention Deficit Disorder
"Commanding Attention: A Parent and Patient Guide to More ADHD Treatment" by Tess Messer, MPH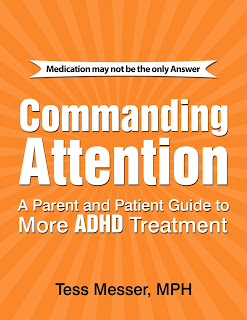 Written by a physician's assistant and parent to an ADHD child, "Commanding Attention" explores the many conventional and unconventional treatment options for ADHD children and offers a personal insight into the world of ADHD from a clinical perspective while delivering the information in an entertaining and objective manner.
"Mrs. Gorski, I Think I Have the Wiggle Fidgets (Adventures of Everyday Geniuses)" by Barbara Esham, Mike Gordon and Carl Gordon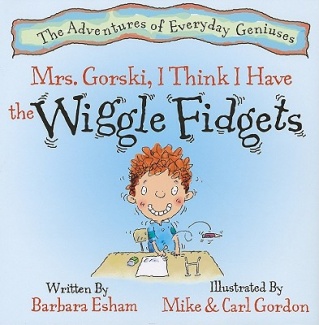 Written for young grade-school aged children, "Wiggle Fidgets" tells the story of David and his struggle with ADHD in school.
Autism Spectrum Disorder
"A Parent's Guide to Asperger Syndrome & High-Functioning Autism, Second Edition" by Sally Ozonoff, Geraldine Dawson and James McPartland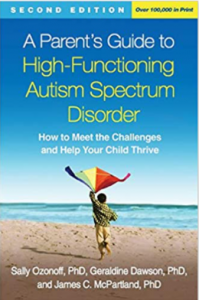 This guide is written for parents with children who have high-functioning forms of autism, and the text is filled with information for parents to help focus their child's energies and talents into the appropriate channels and assist with social nuances and situations.
"Since We're Friends: An Autism Picture Book" by Celeste Shally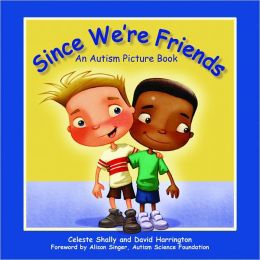 An autistic boy and his friend navigate social situations together and demonstrate that friendship has not limitations. Easy to read for young children.
"Ten Things Every Child with Autism Wishes You Knew: Third Edition" by Ellen Notbohm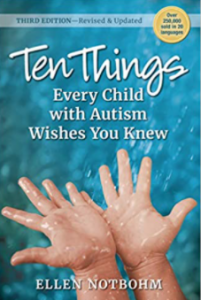 This book offers a hopeful perspective from an author that has first hand experience as the mother of autistic children. The text encourages working with the autistic child and their way of doing things rather than attempting to force the child to act in a manner that is contrary to their nature.
Blindness and Visually Impaired
"The Seeing Stick" by Jane Yolen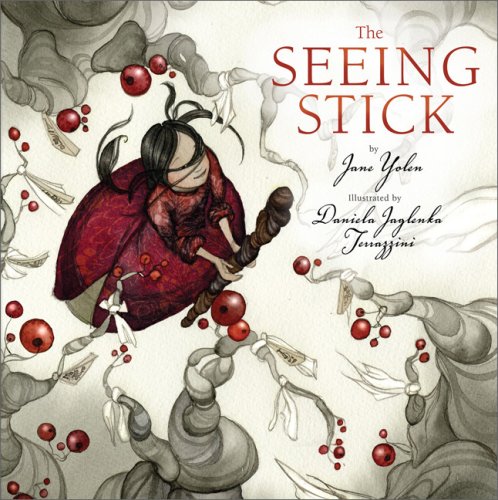 The daughter of Chinese royalty was born blind but with the help of doctors and men of magic, she will discover a new way to "see" the world without the use of her eyes. Fairy tale-like depiction for children to enjoy.
Purchase it at Better World Books.
Deafness and Hearing Impaired
"The Deaf Musicians" by Pete Seeger and Paul Dubois Jacobs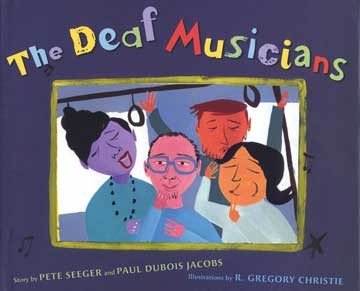 Book for young children about a musician having recently suffered loss of his hearing but discovering he can still create and enjoy music. Written by real-life musician, Pete Seeger.
Purchase it at Better World Books.
Diabetes
"Raising Teens with Diabetes: A Survival Guide for Parents" by Moira McCarthy, Jake Kushner MD and Barbara J. Anderson PhD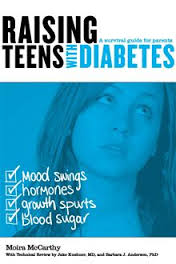 A guide for parents raising teenagers with diabetes. Includes strategies to get the teens to adhere to their diet and medication schedules and other recommendations and advice dealing with this difficult age and the disease.
"Even Little Kids Get Diabetes" by Connie Pirner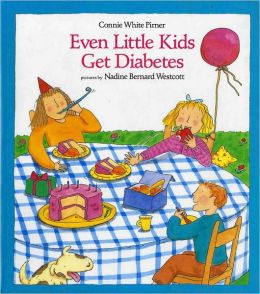 An easy-to-read book for children that explains the disease in simple terms and helps the reader understand what it means to live with diabetes.
Down Syndrome
"Why Are You Looking At Me? I Just Have Down Syndrome" by Lisa Tompkins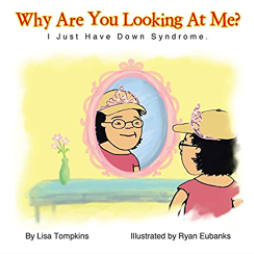 A children's book about a girl with Down Syndrome that teaches acceptance of others. Help children discover how to embrace a relationship with people who are different.
"Fasten Your Seatbelt: A Crash Course on Down Syndrome for Brothers and Sisters" by Brian Skotko and Susan P. Levine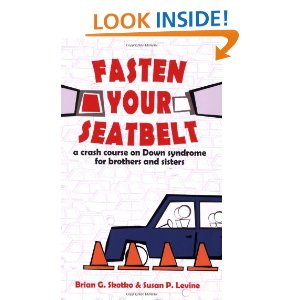 A guide written for older children and teens about their role as sibling to a person with Down Syndrome. Packed with lots of important information and provides a reference for older children with questions about their sibling in a Q&A format.
<!- mfunc search_btn -> <!- /mfunc search_btn ->
Emotional Disorders
"The Explosive Child: A New Approach for Understanding and Parenting Easily Frustrated, Chronically Inflexible Children" by Ross W. Greene PhD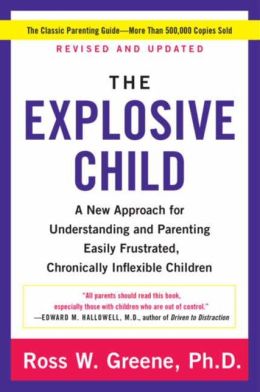 There are many emotional disorders and psychological issues but "The Explosive Child" covers one of the most difficult emotional problems: the angry, violent child. This book explores different strategies and approaches to dealing with, disciplining and understanding a child that is prone to outbursts and unresponsive to limitations or traditional rule obedience.
"Sometimes I'm Bombaloo" by Rachel Vail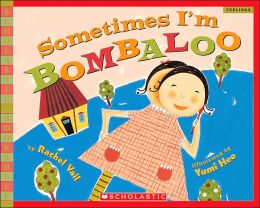 A book written for young children about a girl who loses her temper. The book helps the reader understand that becoming angry and expressing that feeling is normal, but calming down and behaving appropriately is part of the emotional journey.
Dyslexia
"Thank You, Mr. Falkner" by Patricia Polacco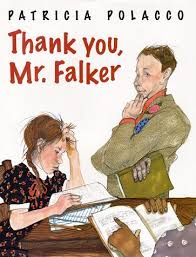 A real-life story for school-aged children about a girl who struggles to learn how to read. Recognizing her difficulty, a teacher works with her to overcome her dyslexia and learn how to read.
Physical Disabilities
"Harry and Willy and Carrothead" by Judith Caseley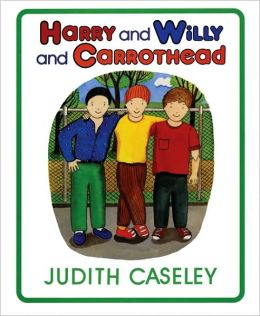 Book for children about a boy born without a left hand that shows his classmates that his disability does not keep him from doing the same things they can do.
"Look What Kate Can Do: One Hand Works as Well as Two" by Katie Leatherwood and Paul Leatherwood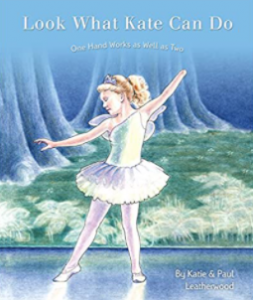 Kate was born with symbrachydactyly, which means upper limb differences. Here's how she explains it to others.
"Susan Laughs" by Jeanne Willis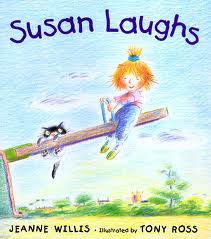 A book written for young children about a girl enjoying all the activities every children loves only for the reader to discover at the end of the book that the little girl uses a wheelchair.
"Views From Our Shoes: Growing Up With A Brother or Sister With Special Needs" by Donald Meyer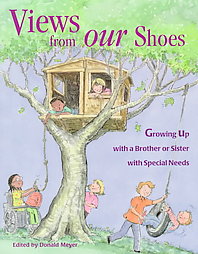 A compilation of essays written by children who are the siblings of children with a variety of special needs. The essay writers range in age from 4 to 18 and offer a unique and personalized glimpse into the world of growing up a person with special needs.