<!- mfunc feat_school ->
Featured Programs:
Sponsored School(s)
<!- /mfunc feat_school ->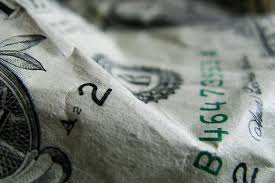 Early childhood special education programs are essential to providing families the first line of service in detecting in developmental concerns with regards to their children. These services are provided and protected by federal legislation, state agencies, and other authorities but require massive funding in order to function and serve. By proving to be an expensive task, school districts and local early intervention providers often must continually seek other funding revenues to ensure that families' and children's rights are protected while providing the most appropriate early childhood special education services. This requires teams of people – from grant writers to special education teachers to physical therapists and beyond – to help ensure that children with developmental delays, disabilities, and illnesses get the help that they need as the following sections indicate and illustrate.
What are Early Childhood Special Education Services?
Early childhood special education services programs are for children 0-5 years of age. According to the Individuals with Disabilities Education Act (IDEA), private grant organizations, states, and the federal government assist in providing funding for these services. According to the IDEA law, families and their children have rights that cover the initial screening process through receiving services that must be adhered to by all involved parties. Being that the children are so very young at this stage, unless there have predominant features or physical impairments that prevent them from developing as that of their peers, these children typically will receive global services under the umbrella of developmental delay. Developmental delay is mostly determined by how far behind the child may be according to a child their age developmental progress. However, the more pervasive delays such as hearing, vision, eating, oral language, and fine/gross motor impairments will warrant direct services from a credentialed individual qualified to provide specific services.
How Children are Identified for Early Childhood Special Education Services
One of the key goals of all early childhood special education programs is to detect potential delays as early as possible and provide the necessary interventions. All states are required to provide parents with opportunities to find out about early intervention services locally. Children can be referred to the local early interventionist by their pediatricians or based upon the inquiry of a concerned parent. Early intervention or Part C services can begin as early as when a child leaves the hospital after birth or neonatal intensive care units. Part C services are usually for children ages 0-3. Once assessments are completed, the family and early intervention agency will determine whether or not the child qualifies for services. Once the decision is made that the child qualifies to receive services, a plan to service the child will be created that includes as much of the family as possible. Early interventionist programs may often call this a family services plan. The child is usually assigned an in-home case manager that comes to the parent's home and demonstrates skills that are outlined in the family education service plan. If the child requires more specific services, the service provider may also come to the home. If the child has severe challenges, they may need to receive services at a facility.
<!- mfunc search_btn -> <!- /mfunc search_btn ->
If the child is tested and found eligible for services through a school district, they will receive their education at one of the school district's preschool special education classrooms under Part B services. Here, the student will attend a classroom setting with a special education preschool teacher and specialists such as physical therapist, occupational therapist, and speech pathologist will provide services for the child during their school hours. The family is included in the development of services based upon the child's individualized education plan. Children are eligible to receive early childhood special education service ages 2-5. Whether the child receives services from their early interventionist program or the school district, families have legal rights to be included in every part of the process.
How Early Childhood Special Education Programs are Funded
In most states once a child turns two years of age, parents can either decide on whether or not their child will be screened to possibly be found eligible to receive special education services through early intervention or their local school district. The local government' budget and grants makes up most of the early intervention funding. Unlike general education, special education programs require staff with specialization skills and certain credentials to work with the children. Therefore, the school systems and local government will need to pay these specialists competitive wages to provide services. The local government receives less than a fourth of federal funding actually needed to make sure that the services are provided according what the child education plan. Consequently, if the school district and early intervention programs were to short cut the services offered based upon budgeting restrictions, they would stand in jeopardy for breaking federal law on behalf of the child.
When applying for federal funding, all local school districts must complete an application through their state's department of education office. Once the application has been approved at the state level, it is submitted with all other school district applications to the federal IDEA funding office for review and allocation of funds. If approved at the federal level, funds will be handed over the state's education department to then be dispersed to the local school districts. Money is also available for the early interventionist through the federal Office of Special Education Programs. The early interventionist agencies must submit a public application for grant funding to their state government office. Once it is approved by the state, the application then goes to the Office of Special Education Programs. The grant is awarded to the state, followed by the state releasing the allocated grant funds to the various early intervention agencies.
When considering other funding opportunities, these grants have more flexibility in allowing the agencies to apply directly rather than through their state's government.
<!- mfunc search_btn -> <!- /mfunc search_btn ->
Other funding options include:
• Autism Society of America – Scholarships for schools and service providers serving students with autism
• Federal Grants – Offered by the U.S. Government
• – Itaalk for Autism – Grants for communication devices
• The United Way – Provides charitable donations to early intervention programs
• Little People Association – Provides funding for individuals with dwarfism
• The Morgan Project – Offers small grants, gently used equipment
• Hands to Angels – Gives grants for identifying and preventing rare genetic disorders