Reviewed by Mary McLaughlin, Special Education Teacher; M.S. SpEd
<!- mfunc feat_school ->
Featured Programs:
Sponsored School(s)
<!- /mfunc feat_school ->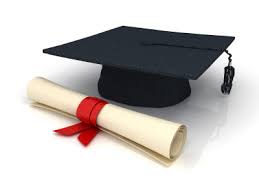 For the individual who wants to join the ranks and engage special needs children as an instructor, there are many options available. A multitude of degrees will gain you access to different levels of the special education system, and a few of them include:
• Associate's degree in Special Education
• Bachelor's degree in Special Education
• Master's degree in Special Education
• Doctorate (PhD) degree in Special Education
An Associate's degree in Special Education is geared toward acclimating attending students to the particulars of the special education field. Many, if not the majority, of these degrees are stepping stones to other more advanced degrees. The Associate of Arts in Special Education degree is often part of a transfer program where once the core curriculum has been mastered, the student then continues on to their Bachelor's degree. An advantageous aspect to completing a degree at this level is that it affords a period of experimentation to would-be participants. A student gain the experience of examining all of the facets of Special Education and make an educated decision as to whether or not the field is right for them.
<!- mfunc search_btn -> <!- /mfunc search_btn ->
A Bachelor's degree in Special Education is a continuation of theories and methodologies gleaned from one's Associate's degree, but the work is more sophisticated, detailed and in-depth. The final four years of college, which is what a Bachelor's degree covers, is the final push in a Special Education professional's undergraduate academic career. Once a person has earned their Bachelor's degree, they will have then mastered all of the requisite, basic and moderately-technical aspects of the field and be afforded the privileges that come with it. Plus graduates gain the hands on experiences necessary to either forward their education or find employment.
Special Education undergraduates who wish to further their education advance to a Master's degree. Graduate school, by all accounts, is considered a post-graduate degree. It is often thought to be an advanced degree where old theories and methods are reinforced, but also where new theories and concepts can be explored. The admission process for a great many graduate school is strict. They often cost more to attend then their undergraduate counterparts, and their entrance requirements are such that grade point averages must often be no lower than a 3.5 during one's undergraduate studies. If a person qualifies and gains admission, they can expect a very rigorous and engrossing experience, academically speaking. Internships, residencies, and a thesis near the end of the Master's program are standard operating procedures for most graduate schools. The benefits of attending graduate school cannot be under estimated, particularly if considering the areas of access in Special Education it will grant an individual. Necessarily, the more educated a person is, the more they will be considered for important, responsible and upper-echelon jobs. A master's degree might qualify an individual to be a teaching administrator; planning the day-to-day operations of a classroom or school.
Earning a PhD in Special Education is no small feat, but it is well worth the effort if someone is passionate enough to invest the time and energy into it. The PhD in this field generally revolves around teaching, research and administration and many supervisory tasks—stats and research weigh heavily into the PhD process, so this is something a person needs to consider while deciding if a Doctorate degree fits their wants and needs. All of the Doctoral coursework will center on advanced theories and methodology, but it all culminates in a student's dissertation; an extensive compilation of qualitative and quantitative research topics undertaken to further a concept or expand upon pre-existing research.
<!- mfunc search_btn -> <!- /mfunc search_btn ->
Being a PhD level professional does not mean the same thing to everyone, but most can agree that it opens up practically every door one could wish to walk through in the realm of Special Education. A PhD professional qualifies to work with disabled children or working with gifted students; those students who are not only void of any learning disabilities, but who show the ability to master complicated subject matter on a level far in advance of children of the same age. If the economics behind earning a PhD in Special Education is a concern, PhD degree holders earnings' are $25,000 to $30,000 more when compared to their Bachelor degree counterparts. Plus these graduates are the trailblazers of the field – they lead in all of the research, development, implementation, and policy making of special education.