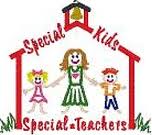 Helping others is a goal many people have in their search for fulfilling employment. Special education is a field in which the art and science of teaching combine to help students with special needs experience academic success. Although requirements for becoming a special education teacher vary from state to state, all states require the minimum of a bachelor's degree and state licensure to obtain a position in a public school. Regulations aren't as strict for private schools, though most also prefer to hire candidates who hold a degree.
Although the job outlook for special education teachers is favorable, there are several steps that can be taken as early as high school to increase employability following college graduation. Special education teachers are often expected to provide instruction to their students in all common core subjects . In order to demonstrate knowledge and proficiency, high school students should focus on a well-rounded, liberal arts curriculum giving them solid knowledge of English, science, math and social studies content. AP courses not only give evidence of a higher level of academic achievement, but can allow students the opportunity to accumulate college credits while still in high school resulting in savings of time and money in acquiring a college degree.
Employment history and volunteerism are factors that can lead to more rapid employment in special education. There are many character traits that make one a good teacher, but most important among them are patience and a love for children. Those considering a career as a special education teacher are wise to seek employment and volunteering opportunities that prove their possession of these attributes. Possible part-time jobs include baby-sitting and tutoring younger children. Many current teachers once worked in after-school programs or as summer camp counselors. Volunteering with programs such as Special Olympics demonstrates a commitment to helping those with disabilities.
Once in college, part-time employment in the field of education can be a boost for a prospective teacher's resume. Most school districts are in desperate need of paraprofessionals who are willing to work with students with disabilities. Beginning as a substitute is an excellent way to become familiar with the instructional setting and affords exposure to a variety of philosophies and programs. Experience assisting with students with a variety of different disabilities is another advantage of being in a different classroom each day. Despite the fact that most districts prefer or require substitute teachers to hold a bachelor's degree and certification, in areas of high need, some schools will allow students enrolled in teacher education programs to serve in that capacity. The possibility also exists of obtaining employment in private schools that are less regulated by the state and federal governments.
In obtaining full-time employment as a special education teacher, candidates must show proof of a degree from an accredited college and state or national certification. Although regulations have, in the past, varied by state, it is now required to possess the minimum of a bachelor's degree to gain employment as a teacher in a public school. The norm for most states is possession of a Bachelor of Science in Education and state certification which is granted after passing state licensure exams. Some states also require that the teacher acquire a Master's degree in a related field within a given time period following the beginning of full-time employment. There is a preference of various schools to only hire those who already have completed their graduate level studies as they will not have the distraction of their own studies competing with their teaching day jobs.
While searching for an accredited teacher education program, it is wise to shop around. Many colleges will award credit for past career or life experience. A good program should also contain a field experience component and student teaching assignments encompassing a couple of different schools and grade levels. The more hands-on experience and exposure to a variety of different settings and student needs the better.
Following graduation there are a variety of ways to find a position that is a good fit for the teacher and school. Many colleges and universities have career placement advisors that work with alumni to quickly secure full-time positions in their chosen fields. Job fairs in which employers from all over the country hope to recruit new talent are an optimal way to learn about the demographics, philosophies and programs of school districts throughout the nation. Employers often review resumes and conduct interviews on-site giving recent graduates excellent interviewing practice and experience. Many such interviews even result in job offers.
Searching widely before applying for positions is advisable as working conditions and salaries vary greatly from state to state. According to the National Education Association, median pay for public school teachers ranges from $38,804 in South Dakota at the low end to $73,398 in New York at the high end. Starting pay for new teachers can be as low as $26,734 in Montana to as high as $51,539 in the District of Columbia. Other factors to consider in choosing a position are class sizes and responsibilities outside of the classroom or regularly scheduled work day, such as Open House and parent conferences.
Becoming a teacher requires content area expertise, experience and years of education. Choosing appropriate coursework, related employment, and volunteer experiences can begin as early as high school. The road to a special education teaching position may be long, but the lifetime of touching the lives of students and investing in their futures is well worth the work.