Reviewed by Mary McLaughlin, Special Education Teacher; M.S. SpEd
<!- mfunc feat_school ->
Featured Programs:
Sponsored School(s)
<!- /mfunc feat_school ->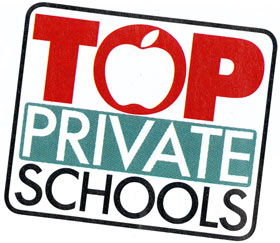 Approximately 6.5 million U.S. youth are diagnosed with a disability that qualifies for special education services. These children represent around 13 percent of school-aged Americans. The most prevalent disabilities include ADHD, autism, Down syndrome, dyslexia, hearing loss, and visual impairment. Under the IDEA Act of 2004, federal law requires disabled students have access to free, appropriate public education (commonly referred to as FAPE). Many parents feel their children get lost in the shuffle of public schooling though, especially with Common Core. Private schools provide an excellent alternative for specialized instruction that's often delivered by Highly Qualified Teachers in small class sizes. We help parents choose by researching the 20 best private special needs schools in the U.S.
To begin, we focused on schools recognized by the National Association of Private Special Education (NAPSEC). We narrowed down the hundreds of options by checking for state licensing and national accreditation, such as CARF. All private schools had to offer daytime or residential programs specifically for disabled students. We looked for low student-faculty ratios where individualized instruction was prioritized. Priority was given to schools providing 1:1 intensive therapy plans. All selected schools must have earned industry awards for excellence in special education. Other factors we considered were curriculum type, teacher qualifications, experiential learning, financial assistance, and young adult transitions.
<!- mfunc search_btn -> <!- /mfunc search_btn ->
According to the Council for American Private Education (CAPE), there are 30,861 private schools in the United States. Not all are created equal when it comes to fostering learning for students with disabilities though. Special needs schools adapt research-based teaching methods that cater to exceptional students. It's easy for parents to get sticker shock when looking at tuition rates for these specialized private schools. Many rival annual Ivy League costs at Harvard and Yale. However, the following 20 Best Private Special Needs Schools in the U.S. provide valuable education with financial aid.
1. Kennedy Krieger School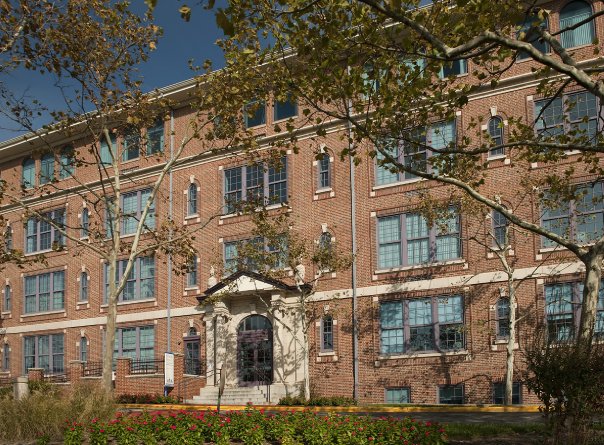 The Kennedy Krieger School is a Maryland certified special needs school with four campuses and over 165 students across downtown Baltimore. As a Blue Ribbon School of Excellence, Kennedy Krieger won the 2012 Leadership and Innovation in Special Education Award. There are K-8, high school, and LEAP transition programs in least restrictive environments. Tuition is covered by state funds.
Learn more about Kennedy Krieger School's Special Education Programs here.
2. May Center Schools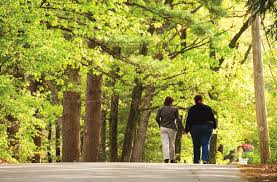 Based in Randolph, the May Center Schools operate in Massachusetts and California to provide full-day, year-round educational services to children with autism spectrum disorder. Featuring CARF accreditation, the May Center serves youth aged 2 to 22 using ABA methods. It's known for winning SABA's Enduring Programmatic Contributions in Behavior Analysis Award in 2007. Tuition currently costs $381 per day.
Learn more about the May Center Schools here.
3. T.C. Harris School
Established in 2000, the T.C. Harris School is certified in Indiana to serve students from 6-21 who have intellectual, behavioral, emotional, speech, and neurological disabilities. The Day School is located in Lafayette, but there's also residential and group home programs. In 2015, T.C. Harris was chosen for the NASET School of Excellence Award. Funding is provided by local school districts.
Learn more about T.C. Harris School here.
4. Little Keswick School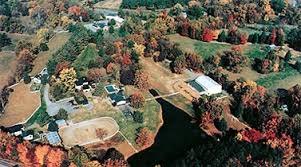 Celebrating its 53rd anniversary, Little Keswick School is a licensed, therapeutic boarding school serving boys aged 9-18 in Keswick, Virginia. Education sessions from August to June follow each student's IEP with speech, art, occupational, clinical, or animal-assisted therapy. Little Keswick School has received the Excellence in Education Award from Woodbury Reports. Yearly residence costs $100,571.
Learn more about LIttle Keswick School here.
5. The Children's Institute

The Children's Institute strives to "teach the whole child" with evidence-based, full-day education in Verona, New Jersey. With a student-faculty ratio of 2:1, youth with autism and development disabilities can join the preschool, elementary, middle, high school, or young adult programs. Two have earned the NIMH's coveted Lela Rowland Award. Annual tuition at TCI is $53,480.
Learn more about The Children's Institute here.
<!- mfunc search_btn -> <!- /mfunc search_btn ->
6. Brehm Preparatory School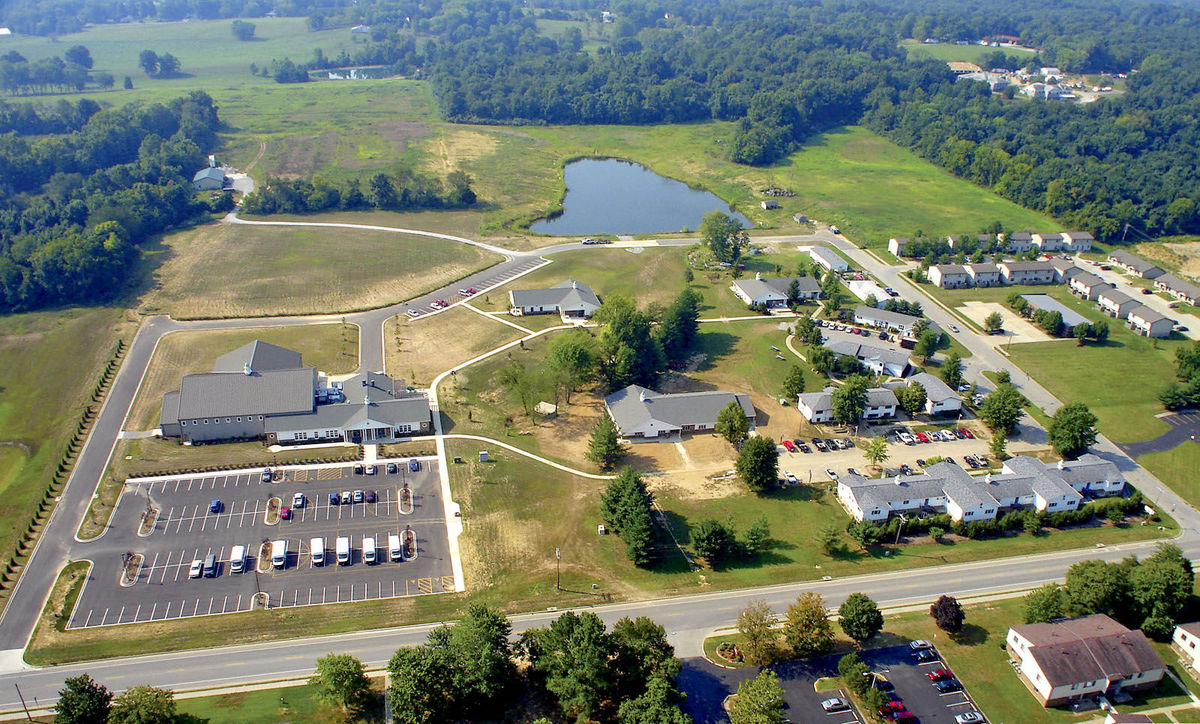 Image Source
Specializing in learning disabilities, including dyslexia, ADHD, and TBI, Brehm Preparatory School is an accredited, non-profit school founded in 1982 in Carbondale, Illinois. Brehm offers 24/7, family-style academics with tiered scheduling and differentiated instruction. There's also a Summer Program for youth aged 12-18. Deemed a U.S. ED Blue Ribbon School of Excellence, Brehm charges $71,000 per year.
Learn more about the Brehm Preperatory School here.
7. The Ivymount School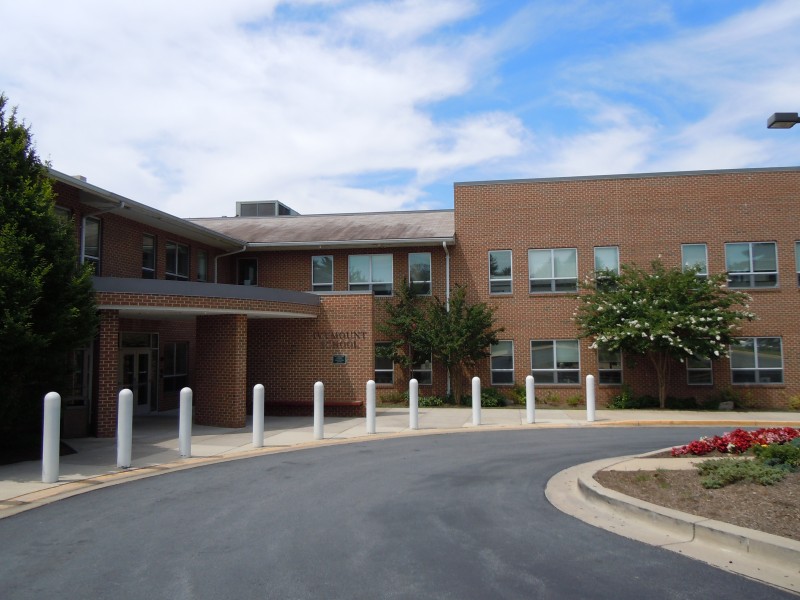 Located in Rockville, Maryland, The IvyMount School has been named a Blue Ribbon School of Excellence twice to educate over 200 students aged 4-21. Bethesda magazine also honored Ivymount as a "Readers' Pick." Parents can select from the Ivymount Multiple Learning Needs, Autism, or Model Asperger programs. Tuition averages $36,000, but most is funded by local school systems.
Learn more about the Ivymount School here.
8. The Center School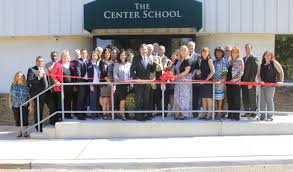 Opened in 1971, The Center School is a state-accredited school in Somerset, New Jersey, that serves 112 learning disabled students with 10-month, daytime programs. The Center School was named among Noodle's 41 Most Innovative K-12 Schools. Certified teachers use "Bulldog Bucks" for positive reinforcement. The Center's also one of two special needs schools with a FIRST robotics team. Annual tuition is $49,689.
Learn more about the Center School here.
9. Central Institute for the Deaf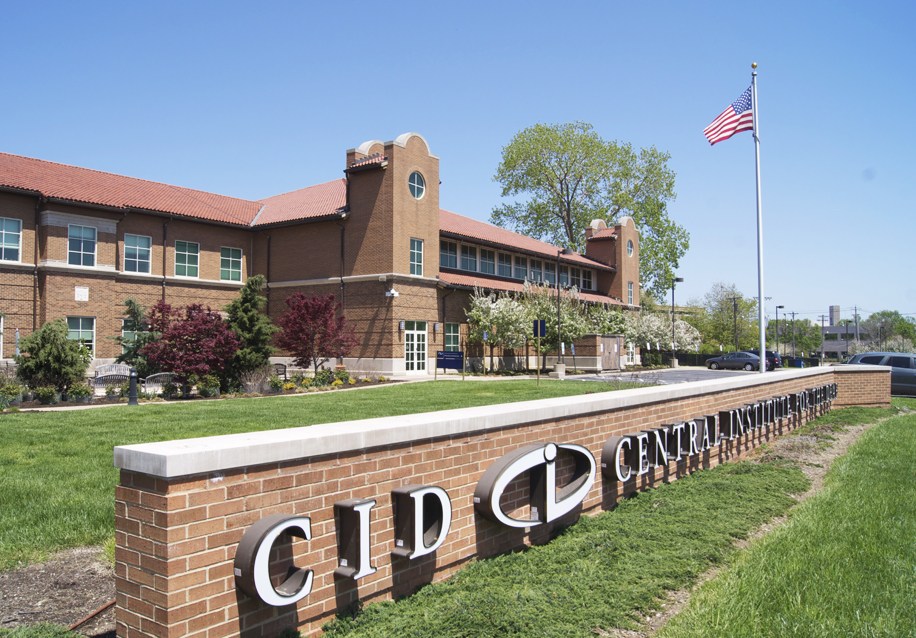 The Central Institute for the Deaf has 100 years of excellence serving children from birth to age 12. Primary education, pediatric audiology, and speech-language pathology are provided at the 42,000-square foot "Quiet School" in St. Louis. Financial aid helps cover the $27,000 yearly tuition. CID earned the Impact on Learning Award from School Planning and Management magazine in 2013.
Learn more about the Central Institute for the Deaf here.
10. Oakwood School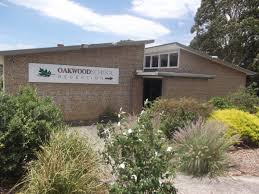 With small class sizes between 8 to 13, Oakwood School has a K-8 program to educate bright students with learning differences in Annandale, Virginia. Crowned a Blue Ribbon School in 2014, Oakwood uses a team model for child-centered, multi-sensory curricula. After-School Enrichment Clubs are available. More than 75 percent of teachers are master's prepared. Tuition currently costs $33,750 annually.
Learn more about Oakwood School here.
<!- mfunc feat_school ->
Featured Programs:
Sponsored School(s)
<!- /mfunc feat_school ->
11. Chamberlain International School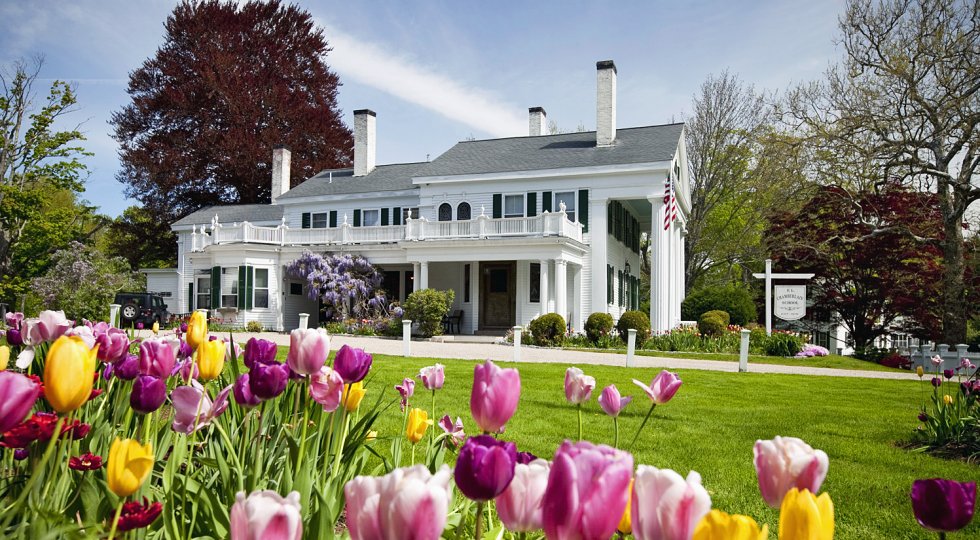 Chamberlain International School is a co-educational, therapeutic boarding or daytime school located in Middleboro, Massachusetts, since 1976. Using a multi-modality, project-based approach, Chamberlain offers general and specialized education like Auto Mechanics or Aviation to struggling teens aged 11-22. Chamberlain employs the NAPSEC's 2014 "Direct Care Worker of the Year." Tuition ranges from $56,376 to $137,103 each year.
Learn more about the Chamberlain International School here.
12. The Monarch School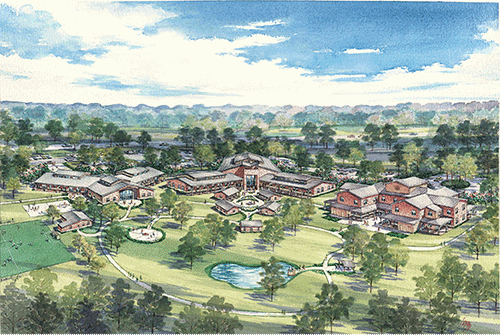 Firmly rooted in "Four Core Goals," The Monarch School is a licensed education provider serving K-21 students with neurological differences from Houston, Texas. Along with daytime education, Monarch offers a Get Out Program, Life Academy, and Summer Camp. With a faculty-student ratio of 1:2.5, Monarch earned the NAPSEC Leadership and Innovation Award in 2012. Programs cost from $16,100 to $47,500.
Learn more about The Monarch School here.
13. NewHope Academy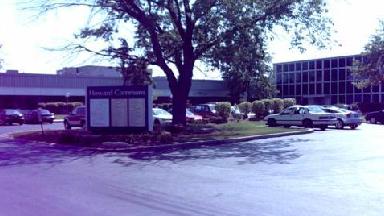 At $206.59 per diem, NewHope Academy has offered private, daytime educational and therapeutic programs from Niles, Illinois, since 2000. Fully accredited by the ABCT, NewHope was crowned a NASET School of Excellence for two straight years. Teaching staff hold LBS1 designations to promote learner-based, interactive classrooms. NewHope has diverse expertise areas, including depression, ADHD, autism, anxiety, and OCD.
Learn more about New Hope Academy here.
14. Henry Viscardi School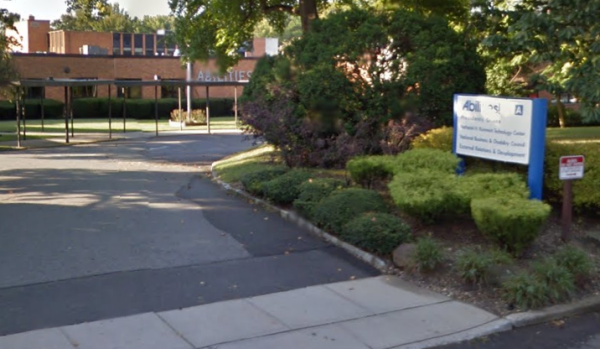 Henry Viscardi School is an accredited, non-profit organization offering safe, supportive PreK-12 education to students with severe physical disabilities, such as cerebral palsy and multiple sclerosis. Located in Albertson, the school enrolls around 175 pupils in NYS Regents curriculum. Named a finalist for the 2015 Long Island Imagine Awards, Henry Viscardi School earns state funding for the $72,000 tuition.
Learn more about Henry Viscardi School here.
15. AIM Academy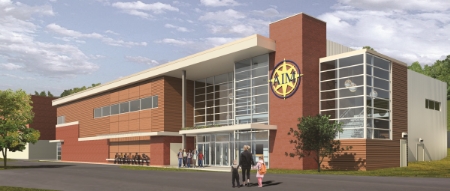 Partnered with Wilson Language Training, AIM Academy enrolls 310 students from grades 1-12 as a college preparatory school in Conshohocken, Pennsylvania. Devoted to "fearless learning," AIM offers interactive, tech-enhanced education for learning disabled children with a one-to-one laptop program. AIM Academy is the state's only "21 Century Skills Exemplar School." Annual tuition costs an average of $32,352.
Learn more about AIM Academy here.
16. Genesee Lake School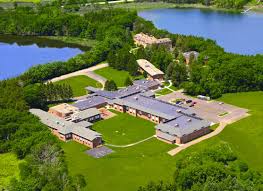 On 160 wooded acres in Oconomowoc, Wisconsin, the Genesee Lake School is an accredited education provider for students with autism, anxiety, mood disorders, and complex trauma. In 2015, Genesee Lake School was given NASET's highest honor award. GLS has daytime, residential, and STEP programs with vocational therapy on the adjacent Homegrown Farms. Tuition averages $5,000 per month.
Learn more about Genesee Lake School here.
17. Overbrook School for the Blind
Founded in 1832, Overbrook School for the Blind is a private, non-profit school educating 215 legally blind students on a 22-acre campus in West Philadelphia. Using Braille, OBS has early intervention, elementary, middle, and high school programs. Granted the Lightspan Academic Excellence Award, OBS recently built a 25,000-square foot aquatic center for sports & leisure services. Tuition charges $198 per diem.
Learn more about Overbrook School for the Blind here.
18. Yellowstone Boys and Girls Ranch

Accredited by the Montana Office of Public Instruction, the Yellowstone Boys and Girls Ranch in Billings encourages disabled youth with experiential learning. YBGR offers daytime education and residential mental health treatment. Having helped over 10,000 teens since 1957, YBGR earned the 2012 NASET School of Excellence Award. Tuition varies based on income with most families paying under $25 monthly.
Learn more about Yellowstone Boys and Girls Ranch here.
19. St. Elizabeth School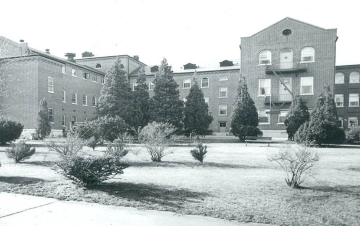 Named among Maryland's PBIS Gold Medal Schools since 2005, St. Elizabeth School is located in Baltimore to serve special needs students from 6-21. MSDE-certified teachers deliver differentiated instruction with clinical treatment, OT, PT, SLP, and behavioral support. St. Elizabeth's Wright Center for Transition Services also offers work-based learning. SES 11-month programs cost $38,027 yearly.
Learn more about St. Elizabeth School here.
20. Park Century School
Situated in Culver City, California, Park Century School is a non-profit, co-ed daytime school founded in 1968 to serve learning disabled children in grades 2-8. PCS offers a remedial, child-centered curriculum that includes the arts, physical education, and technology. Fully accredited by CAIS, Park Century was selected among the NASET's 2016 Schools of Excellence. FAST financial aid is available for affording the $41,000 tuition.
Learn more about Park Century School here.
Related Links
The 10 Best Online Universities For Students With Disabilities
School names are the registered trademarks of their original owners. The use of any trade name or trademark does not imply any association with the school.