Reviewed by Mary McLaughlin, Special Education Teacher; M.S. SpEd
<!- mfunc feat_school ->
Featured Programs:
Sponsored School(s)
<!- /mfunc feat_school ->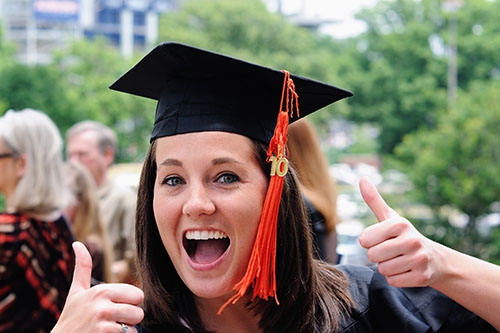 It's no longer unusual to see U.S. universities crafting programs for special needs students. Indeed, education for students of all abilities has helped create post-collegiate opportunities that might never have existed 10, 20 years ago. The colleges listed below are in alphabetical order.
<!- mfunc search_btn -> <!- /mfunc search_btn ->
All are extraordinary institutions with internationally recognized programs doing wonderful work for those students with special needs. If you are a student looking for a college that right for your situation, or if you are a parent with a special needs child, the following offer a wide array of educational programs. Go to their website. Research their programs and feedback from students. The world of education is waiting for you.
University of Arizona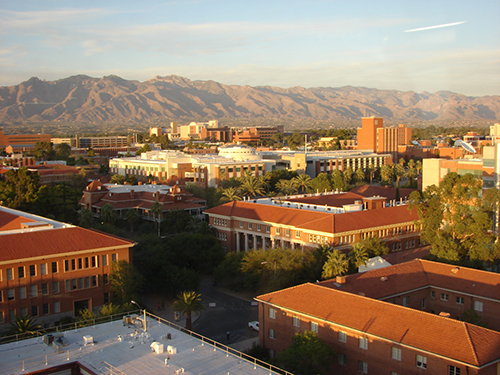 Location: Tucson, Arizona
A wonderfully inventive program, UA's Strategic Alternative Learning Techniques (SALT) Center provides students with disabilities with individualized educational planning and monitoring, certified tutors to assist them with coursework, and workshops geared toward the student's individual academic needs. Students can also take advantage of the SALT computer lab (which includes assistive technology), the SALT Writer's Lab, or the SALT Math and Science Lab. The writing, math and science lab are all staffed with highly trained certified tutors.
The SALT Center is a nationally recognized model of comprehensive enhanced services for students with learning and attention challenges. The services include:
• Individualized Learning Plans
• Learning Strategies Instruction
• Study Sessions (tutoring)
• Writing, Math and Science Skill Development Seminars
• Psychological Services
• Assistive Technologies
• Leadership & Social Programs
Augsburg College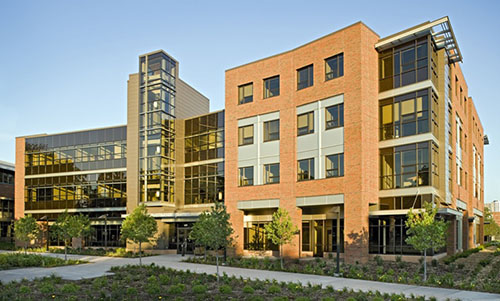 Location: Minneapolis, Minnesota
Augsburg College's Center for Learning and Adaptive Student Services(CLASS) program provides academic services necessary to accommodate students with learning, attentional, psychiatric, or other cognitive-based disabilities, but CLASS really looks to promote student independence and realization of one's own potential.
Students admitted to the CLASS program work one-on-one with a CLASS Disability Specialist, who provides academic guidance and service-related assistance when appropriate. There is no additional fee for CLASS services.
Disability Specialists provide:
• Determination of appropriate accommodations
• Individual support
• Instruction in learning strategies and compensatory techniques
• Help with time management and organizational skills
• Academic advising.
• Housing assistance
<!- mfunc feat_school ->
Featured Programs:
Sponsored School(s)
<!- /mfunc feat_school ->
Beacon College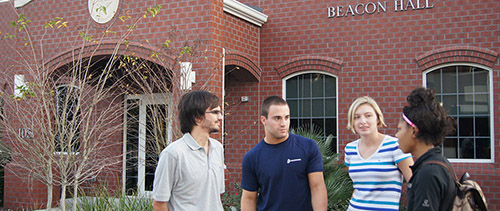 Location: Leesburg, Florida
Beacon College is the only accredited college with BA and AA degrees exclusively for students with learning disabilities, ADHD, or gifted LD. At Beacon College, students can earn a BA or AA degree in liberal studies, human services, and human information systems. The college offers support services including the Learning Specialists Program, Writing Center, supplemental instruction, and special accommodations. It also has a career center that teaches job skills for today's competitive market.
The concept for Beacon was put forth by a group of parents concerned about higher education opportunities for students with learning disabilities. Responding to this concern, the initial trustees founded Beacon College. The College embraces the student with learning disabilities by providing educational opportunities that acknowledge individual learning differences.
Bellevue Community College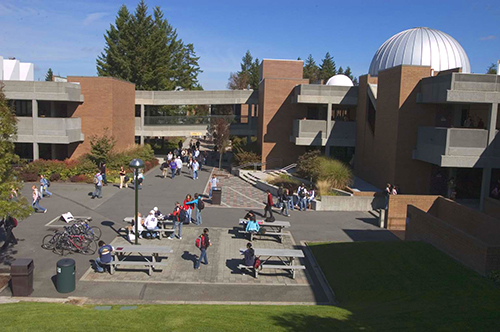 Location: Bellevue, Washington
This community college outside of Seattle made headlines for its pioneering education program for developmentally disabled adults. Tailored to the needs of students with high-functioning autism, Down Syndrome and other disorders, the school's Venture Program for Unique Learners offers them a chance to earn an associate's degree with guidance from an attentive and supportive staff. Enrollees read great works of literature, practice math and gain skills that will help them find work and become more confident adults.
OLS at Bellevue College is an innovative associate degree program unlike any other program in the nation. This program gives adults with cognitive disabilities the opportunity to earn an accredited college degree that leads to post-graduation employment. Our employment rates are well above the national average. The curriculum is occupational and life skills based, which are taught through scaffold instruction and universal design which builds and overlaps the curriculum, class by class and year by year, to reinforce critical information, ideas and outcomes
Curry College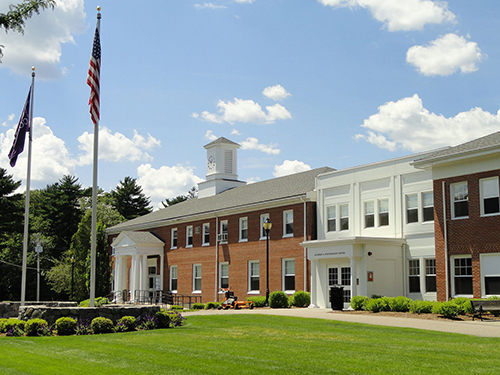 Location: Milton, Massachusetts
The Program for Advancement of Learning (PAL) is "widely recognized as the country's first college program of its kind and for its leadership role over the years." PAL students are fully mainstreamed in all classes and receive additional support. According to the website, students work in a combination of individual and small, "credit-bearing classes" with a PAL faculty member during their first year, where they develop strategies in reading comprehension, written language, speaking, listening, organization, and time management.
The internationally recognized Program for Advancement of Learning (PAL) provides academically focused assistance to bright, college-able students with specific language-based learning disabilities, executive function disorders, and/or AD/HD. Since its inception, PAL has focused on providing comprehensive, strength-based support to college students with language-based learning disabilities in a proactive environment.
Daemen College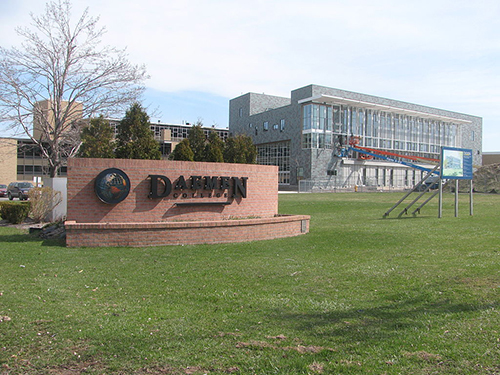 Location: Amherst, New York
For students with an autism spectrum disorder, OCD, Tourette's Syndrome or ADHD, Daemon College may be a good choice. The school offers a program called The Gersh College Experience, which gives students a nurturing, supportive environment in which to develop the skills necessary to succeed socially and academically. Participants do not only receive help with school, but are also taught how to live as independent adults through social outings and a one-of-a-kind wilderness program.
The Gersh Experience is a transitional program created for high school graduates with Asperger's Syndrome and other autism spectrum and learning disorders. Whether a student chooses to attend college or learn a vocational trade, they have a social support system that gets them through "the rough patches" without having to stay home and be dependent on family members.
DePaul University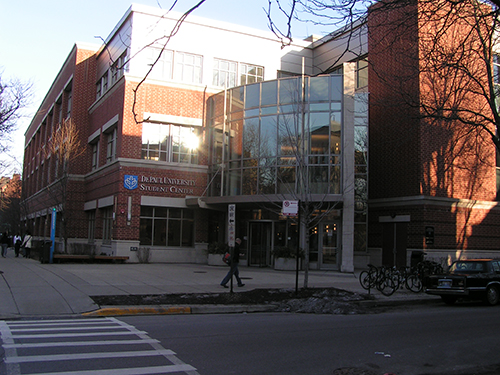 Location: Chicago, Illinois
The Chicago chapter of this Vincentian school wants to ensure that all students, even those with special needs, get the help they need to excel. Participants can seek out help at the Office of Students with Disabilities, but for additional support, the school's PLuS Program is a must.
DePaul's Center for Students with Disabilities (CSD) coordinates DePaul University's provision of accommodations and other services to students with documented disabilities in accordance with the Americans with Disabilities Act and Section 504 of the Rehabilitation Act. CSD regularly works with students diagnosed with a range of disabilities such as learning disabilities, AD/HD, autism spectrum, medical conditions, chronic illness, mental health disorders, and physical and sensory impairments, amongst others.
All CSD programs and services are free of charge with the exception of a modest fee for students requesting weekly clinician services. Students are encouraged to contact CSD to initiate the enrollment process well before beginning your first term at DePaul. This will enable students to be well-organized from the onset of the term and assist success.
Drexel University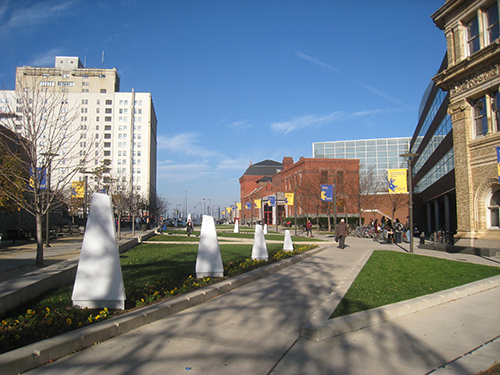 Location: Philadelphia, Pennsylvania
We always knew Drexel University was special. And now they are proving it. Students with autism should check out Drexel's specialized support program, which offers a number of different services. They can use the Self Advocacy and Social Skills program to find support, learn social skills and improve their approach to academic work, or engage in peer mentor training and learn from the experiences of other autism spectrum students.
Additionally, the special needs enrollees at Drexel will find helpful reading materials, tutoring, seminars, meetings and more, all with the goal of making college a more friendly and accessible place for a diverse crowd.
Gallaudet University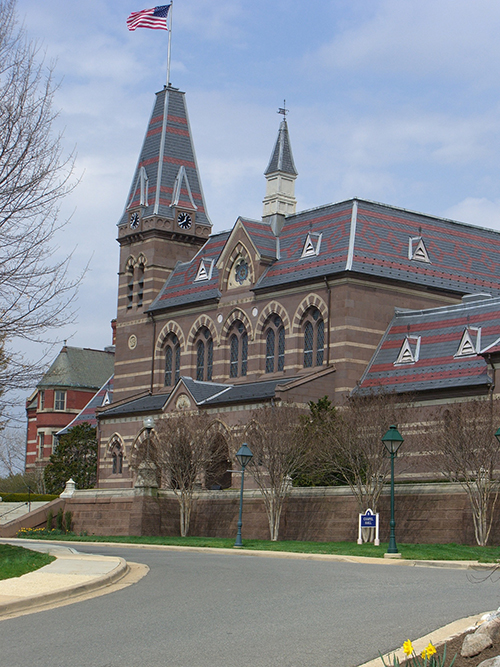 Location: Washington D.C.
This liberal arts academy caters to special needs of a different kind, opening admissions largely to deaf and hearing-impaired students — though the hearing are also admitted. It is the only university in the world to specifically target and serve the needs of the deaf, and all courses are taught in both spoken and signed English. The school offers all the benefits of a traditional university, including athletics and a Greek system, while providing students with a supportive community and learning environment sensitive to their needs.
Gallaudet University was established in 1864 by an Act of Congress, and its charter was signed by President Abraham Lincoln.
University of Iowa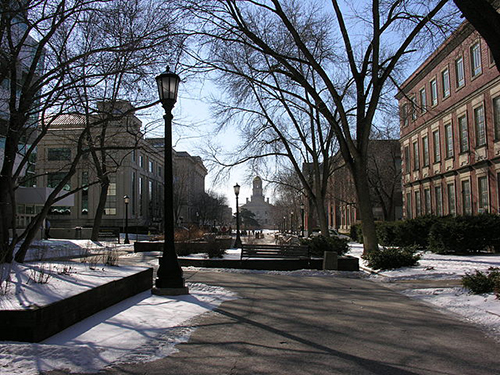 Location: Ames, Iowa
The University of Iowa REACH Program is a two-year, transition certificate program for students with multiple intellectual, cognitive, and learning disabilities. UI REACH provides a campus experience to empower young adults to become independent, engaged members of the community. Courses, campus life, and career preparation assist students in reaching their full potential.
UI REACH strives to maintain periodic contact with alumni to encourage them to become independent adults by utilizing the independent living and career-related skills they learned in the program. Through it, participants get help with everything from coursework to life on campus, allowing them to build career skills, perform better academically and learn to live as independent adults. During their first two years at U of Iowa, students live together in designated residence halls, complete community-based internships and put together a portfolio of work marking their transition into college life.
Landmark College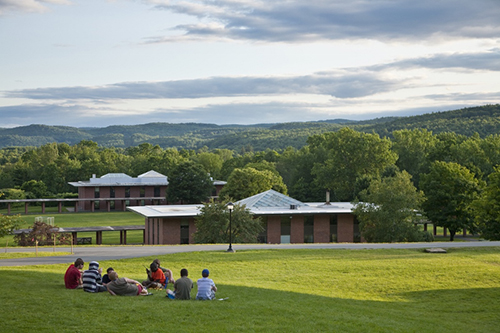 Location: Putney, Vermont
Landmark College was designed with the needs of learning disabled students in mind, and is one of only a few in the country that cater exclusively to those with dyslexia, ADHD and other learning disabilities. Class sizes stay small, so everyone gets more individual attention. A number of assistive technologies are available on campus, and enrollees are given help with time management, academics and other skills. It offers associate degrees in general studies, liberal arts or business administration, and many grads move on to four-year degree programs.
Landmark College is an accredited two-year liberal arts program for students with dyslexia, ADHD, autism spectrum disorder, and other learning disabilities. Students at Landmark receive personal, direct assistance and individualized attention from instructors in the classroom. The college offers courses for skills development, college credit, and an Associate Degree Program for students with average to superior intellectual potential. Landmark offers associate degree programs in general studies, liberal arts, business studies, and business administration.
Lynn University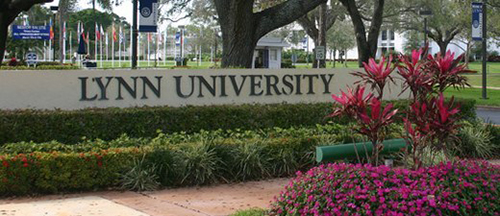 Location: Boca Raton, Florida
The Institute for Achievement and Learning combines cognitive instructional strategies with services such as group and individual tutoring, specialized learning communities, and group activities. This program assists students in understanding their specific course content and helps them develop strategies for planning, organizing, and implementing their studies.
Students with disabilities have the right to reasonable accommodation under the Americans with Disabilities Act (ADA) and Section 504 of the Rehabilitation Act. The Institute assists in providing services for eligible students of the ADA. The Institute provides students with a tutoring center, testing center and assistive technology services.
Mercyhurst College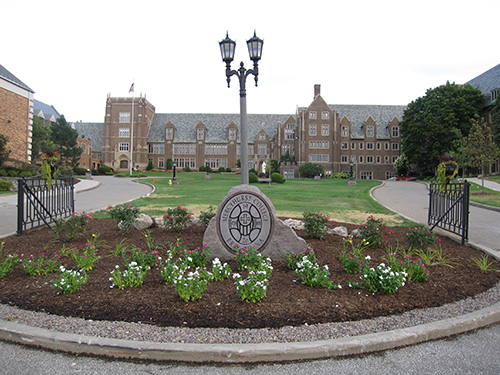 Location: Erie, Pennsylvania
Created only a few short years ago, the AIM program at Mercyhurst College is already making strides in helping the school become a better choice for special needs students. The program focuses on assisting those with Asperger's and other high-functioning forms of autism adapt to campus life. Mercyhurst also offers support to students with other special needs through its Learning Differences Program. This program gives participants access to special accommodations, which can help them better cope with any learning disabilities they might have — from offering aid with physical impairments to getting additional tutoring.
It is estimated that, within the next five years, one in every 100 college applicants will be diagnosed with Autism Spectrum Disorder. With support from AIM's professional staff, our students on the spectrum have succeeded both academically and socially. Student input has helped shape the program; students participate with faculty and staff in an advisory board to identify what students with ASD require to succeed on this campus.
Misericordia University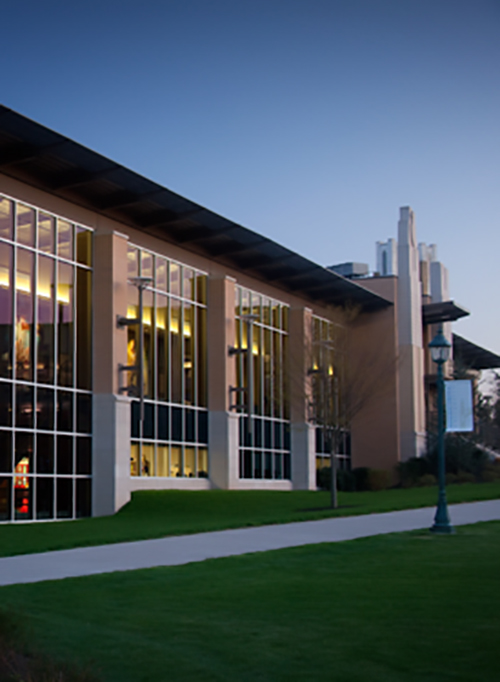 Location: Dallas, Pennsylvania
One of the best resources for special needs students at Misericordia is the Alternative Learners Project (ALP). It aims to provide comprehensive on-campus support to students with learning disabilities, serving more than 60 each year. In their first year, LD pupils will take part in the BRIDGE Program to better adapt to campus life. After that, they will get help with a variety of learning strategies and work with a professional to develop an individual accommodation program.
In accordance with Section 504 of the Rehabilitation Act of 1973 and the Americans with Disabilities Act (ADA) of 1990, Misericordia University strives to ensure that "no otherwise qualified" individual with a disability shall, solely by reason of her or his disability, be excluded from the participation in, be denied the benefits of, or be subjected to discrimination under any program administered by the University.
All students entering the University receive a Disability Declaration Form from the Admissions Department which affords them the opportunity to seek academic adjustments, auxiliary aids and services under Section 504 free of charge. Students with a documented disability may seek services at any time.
Rochester Institute of Technology
Location: Rochester, New York
Special needs students who want a top-notch tech education should check out RIT. The school offers LD and ADD students access to a learning development center and disability and learning support services, all of which provide assistance to any who need it. Participants will meet with a learning specialist several times a month to check in, improve organization, study skills and time management, and learn to become a better self-advocate. In addition to these programs, students can also take workshops teaching them to improve test-taking skills, deal with procrastination and generally get more out of their college experience. If that isn't enough, there's also the advantage of free tutoring.
Some students with disabilities use "academic accommodations" in order to equally access the academic information presented and/or produce evidence of learning or competence in their academic programs. It is often said that the use of accommodations "levels the playing field" for students with disabilities.
A "Disability Services Agreement" (DSA) letter is a list of recommended academic accommodations developed by the Disability Services Director for each student who has been offered academic accommodations. The Disability Services Office will distribute an electronic copy of each student's DSA to faculty members each term, verifying that the student has worked with the Disability Services Office and is recognized by RIT as a student with a disability who requires accommodation.
<!- mfunc feat_school ->
Featured Programs:
Sponsored School(s)
<!- /mfunc feat_school ->